Education is a powerful tool that can transform lives, empower individuals, and uplift communities.
The Scott Cooper Miami Scholarship is a prestigious opportunity for students seeking to pursue their educational aspirations. The scholarship program aims to support and inspire the next generation of leaders, scholars, and change-makers, providing them with the financial assistance, mentorship, and resources they need to thrive.
Recognizing Academic Excellence, Leadership Development, and Community Engagement
The Scott Cooper Miami Scholarship has garnered recognition for its commitment to academic excellence, leadership development, and community engagement. We understand that academic achievement is essential, but we also value creativity, innovation, and the ability to think critically. Our scholarship program rewards students who can think outside the box and tackle thought-provoking and controversial topics.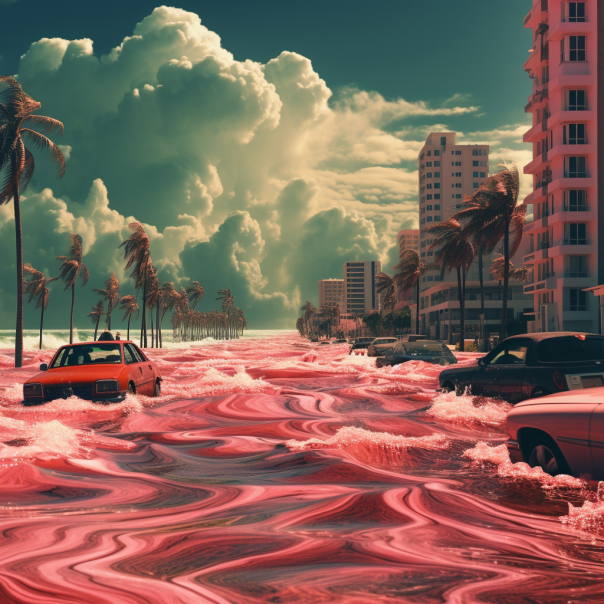 Unveiling the Power of Creativity: Scott Cooper Winning Essays
As a testament to our commitment to creativity, we proudly present the list of Scott Cooper Miami Scholarship winning essays. These essays showcase the diverse perspectives and thought-provoking ideas that our scholarship program celebrates:
"ChatGPT: The AI Apocalypse" by Andrew Tate – June 5, 2023
"Zaira Lopez: June 5, 2023" by Aya Dayab – February 16, 2023
"The Fall of Kanye West: From Beloved to Canceled" by Olivia Cohen – December 26, 2022
"How I Am Living My American Dream as the Child of Veterans" by Ian Carstairs – November 16, 2022
"Blame it all on the Queen of Spades" by Kseniia Maksimova – October 11, 2022
"What is Your Favorite Netflix Series and Why" by Elizabeth Colunga – August 16, 2022
"Will Smith, Chris Rock, & The Slap Heard Around the World" by Skylar Jones – May 9, 2022
These winning essays exemplify the power of thought-provoking and controversial topics, stimulating conversations and encouraging students to explore new horizons.
The Scott Cooper Miami Scholarship: Empowering Education and Opportunity
Background and Establishment
The Scott Cooper Miami Scholarship was established by Scott Cooper, a Miami native and advocate for businesses and amenities in the city. Recognizing the importance of education in shaping the future of individuals and communities, Scott Cooper's deep passion for helping students succeed led him to create this scholarship program.
Philanthropic Goals and Commitment to Education
At Scott Cooper Miami, our philanthropic goals center around empowering students and fostering their educational journeys. The aim is to make a positive impact on the lives of young individuals by removing financial barriers and encouraging academic excellence. There is a firm belief that education is the key to unlocking one's potential and creating a better future.
Focus Areas of the Scholarship
The Scott Cooper Miami Scholarship emphasizes several key areas that are integral to a well-rounded education. It values leadership qualities and actively encourage applicants who have demonstrated exceptional leadership skills. Moreover, the scholarship program recognizes the significance of community service and seeks to support individuals who have made a positive impact in their communities.
Eligibility Criteria
To be eligible for the Scott Cooper Miami Scholarship, applicants must meet certain criteria. While academic achievement is considered, greater emphasis is placed on creativity, innovation, and the ability to think critically. The scholarship is open to students in various fields, including Business Management, Marketing, Film, Theater, Communications, Journalism, Education, and Fitness. This wide range of eligible fields reflects the commitment to supporting students from diverse educational backgrounds.
Benefits and Rewards
The Scott Cooper Miami Scholarship provides significant benefits and rewards to its recipients. Each scholarship award is valued at $500 (USD/CAD) and is available monthly. It is offered in regularity to ensure that multiple deserving students can receive financial support for their education. The scholarship funds can be utilized to cover various education expenses, including tuition fees, textbooks, and other academic necessities. By providing this financial assistance, we aim to alleviate the burden of educational expenses and enable students to focus on their studies and personal growth.
Exceptional Destination
Miami is an exceptional destination for college students due to its unique blend of academic opportunities and a vibrant culinary scene. The city boasts numerous renowned universities and colleges, offering a diverse range of programs to cater to various interests and career paths. Beyond academics, Miami is celebrated for its culinary prowess, with a plethora of world-class restaurants that tantalize the taste buds. From exquisite fine dining establishments to trendy food halls and innovative street food, Miami offers a remarkable gastronomic experience. Students can not only satisfy their academic pursuits but also indulge in delectable cuisine, making their college years in Miami truly memorable and enriching.
Applying for the Scott Cooper Miami Scholarship: A Step-by-Step Guide
Applying for the Scott Cooper Miami Scholarship is a straightforward process that requires careful attention to detail and the submission of specific documentation. To help aspiring students navigate the application process effectively, below is an outlined a step-by-step guide:
Step 1: Review the Eligibility Criteria
Before beginning the application process, ensure that you meet the scholarship's eligibility criteria. The Scott Cooper Miami Scholarship is available to students in Business Management, Marketing, Film, Theater, Communications, Journalism, Education, or Fitness.
Step 2: Prepare a Personal Statement or Essay
Prepare a succinct and interesting essay (500 words or less) that demonstrates your creativity and highlights your passion for your chosen field of study. Craft an essay that reflects your true self, experiences, and aspirations. Show your genuine passion for your chosen field and the impact you hope to make.
Step 3: Access the Online Application
Visit the official Scott Cooper Miami Scholarship website and locate the scholarship application page. The application is typically available online, and you will need to create an account or log in to access the application form.
Step 4: Complete the Application Form
Fill out the application form accurately and provide the requested information. This may include personal details, educational background, extracurricular activities, and any other relevant information.
Step 5: Upload Required Documents
Follow the instructions provided to upload the required documents, such as transcripts, letters of recommendation, and your personal statement or essay. Ensure that all documents are legible and properly labeled.
Step 6: Proofread and Review
Before submitting your application, carefully review all the information you have provided. Double-check for any errors or omissions. It is crucial to present a well-polished and professional application.
Step 7: Submit the Application
Once you are confident that your application is complete and accurate, submit it through the online portal. Take note of any confirmation or reference numbers provided upon submission.
Timelines, Deadlines, and Key Dates
The Scott Cooper Miami Scholarship follows a specific timeline with application deadlines and key dates that applicants should be aware of. It is essential to monitor the scholarship's official website for the most up-to-date information regarding application periods. The scholarship program may announce specific deadlines and dates for each cycle.
Tips for Success
To enhance your chances of success in securing the Scott Cooper Miami Scholarship, consider the following tips:
Be Authentic
Craft a personal statement or essay that reflects your true self, experiences, and aspirations. Show your genuine passion for your chosen field and the impact you hope to make.
Highlight Your Creativity
We value creativity and innovation. Think outside the box and use your essay to showcase your unique perspectives and ideas.
Pay Attention to Details
Submit a well-organized and error-free application. Proofread your essay, check for spelling and grammar errors, and ensure that all required documents are included and properly labeled.
Seek Feedback and Revision
Before submitting your application, consider seeking feedback from teachers, mentors, or trusted individuals who can provide constructive criticism and help you refine your essay.
Selection Process and Criteria
The Scott Cooper Miami Scholarship committee follows a thorough selection process to identify deserving recipients. While academic achievement and financial need are not the primary criteria, the committee evaluates applications based on factors such as creativity, passion, and potential for impact.
Conclusion
The Scott Cooper Miami Scholarship is an esteemed opportunity for students to unlock their potential and contribute to the betterment of society. Education is a catalyst for change, and scholarships play a vital role in ensuring that deserving students have access to the opportunities they need to succeed.
We invite you to apply for the Miami Scholarship, seize the chance to pursue your educational dreams, and be part of a community that believes in the power of education to shape a brighter future. Embrace the potential this scholarship offers and embark on a journey that can transform your life and empower you to make a lasting impact on the world.